Atsuta Jingu has many old trees, many of which have more than a thousand-year history.
There are three trees, 'Okusu', 'Narazu-no-ume' and 'Taro-an-tsubaki', which are particularly famous and attract many visitors.
Okusu
Okusu is one of the biggest camphor trees in the precinct, which is more than 1,000 years old. It has been told that Kobo-Daishi Kukai, known as the Grand Master who propagated the Buddhism teaching, planted the tree.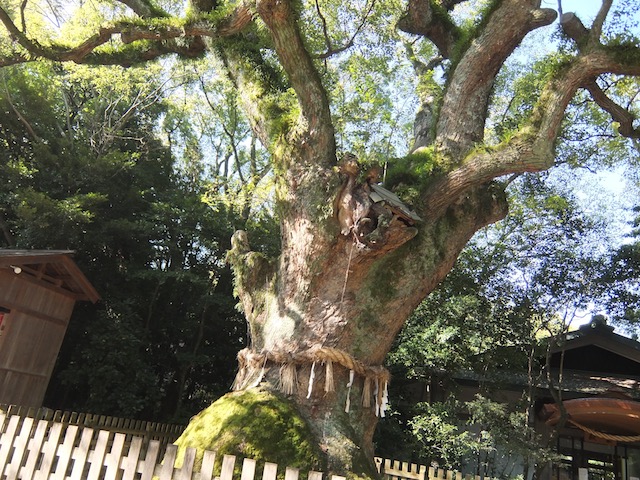 Narazu-no-ume
Narazu-no-ume tree has plum flowers but has never borne fruit. The name, 'narazu', comes from this 'no-fruit' condition.
Taro-an-tsubaki
The name of camellia tree comes from the historical fact that a master of tea ceremony, Takada Taro-an, loved this tree in the Edo period.